We are all living in an era of technological advancement. Wireless technologies are not something unknown to us. While sharing pictures, you definitely use Bluetooth. Apart from that, there are other wireless technologies, like Wi-Fi, 4G LTE, etc. which makes your smartphones the smartest. The wireless technology is getting so crucial day-by-day that many businesses rely on the system. To give you a detailed idea about the types of wireless technologies that have made your life easier, we are presenting 7 best technologies here-
WiGig: High-Speed Wireless
This is the latest Wi-Fi protocol that has 10GBps speed, and it uses60GHz radio band. The technical spec of this high-speed wireless technology is 802.11ad. Due to this high-fi technical spec, it connects up to 1GBps that use 40GHz radio band. Usually, it is quite difficult to monitor every nook and corners of the multi-storied business houses. Installing high definition video cameras with this high-speed Wi-Fi system will make it easy to connect the thread.
Bluetooth
This is one of the most common but advanced types of wireless technology you have today. If you have a smartphone, you can easily connect your device to any other smartphones or laptop, computer or tab around you. There are different versions of Bluetooth are available, and each has different characteristics. The advanced and recent version of Bluetooth contains 3 protocols-
Classic Bluetooth
Bluetooth Low Energy
Bluetooth High Speed
Apple iBeacon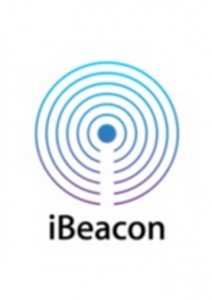 The name makes it clear that it is an advanced wireless technology, associated with iPhones and iPads. Basically, iBeacon is a division of Bluetooth Smart which is used on retailing services. That means, if you have it on your Apple smartphone, you can get retail-related information around you within short distances. From product information to sales and discounts, you will get everything on your phone.
RFID
For transferring asmall amount of information within a limited territory, Radio-Frequency Identification is used. The main function of this system is to tag the readers who are within its limited frequency. Today, there are many manufacturers who have made the system much advanced and made it compatible with Wi-Fi system.
Cisco Intelligent Proximity
Though this is one of the unusual wireless technologies those are winning the market, it is now highly targeted, and soon, it will be available in beta. Its function is very interesting and is appropriate for corporate use. If you are participating in a high-definition videoconferencingwith aforeign client, you can connect your Android or iPhone with the device and talk while you walk.
NFC
NFC or Near Field Communication is a wireless technology that transfers data and files within ashort distance of limited amount. Within 20 centimeters, this technology can transfer information well. For paying from digital wireless and especially in thecase of contactless payments, NFC has widespread use in the UK.
ZigBee
It is also another famous wireless technology that is built with several characteristics of Wi-Fi. In thecase of machine-to-machine (M2M) applications, this technology is widely used.
So, these are the advanced wireless technologies that are making your life easier. Being technologically advanced will help you to grow your business.