In this speedy world of wireless technologies, every sector of your life is affected by it. While you can send images or songs to your friend's mobile through Bluetooth, speedy Wi-Fi technology helps to download files, browse internet and lots of other tasks much faster. In the field of IT, wireless technology has brought huge changes at present days.
Devices That Support Wireless Technology
While running a business house, you need to build a strong network of the main office and all the branches. Not only that, but you should also get well connected with your clients and customers. The devices that support voice calls and messaging services are mainly mobile phones, pagers           , two-way business radios. These devices provide abetter operational network within acertain area, often countrywide. If you are to name certain famous providers you can find Sprint, AT&T, and Verizon. All these platforms follow the FCC rules and can be operated at various frequencies.
Any personal digital assistant or mobile phones which have internets are designed with WML (Wireless Markup Language) and WAP (Wireless Application Protocol) which helps in connecting all these devices to theinternet.
Devices You Need for Wireless Data Transfer
While you need to transfer data or use Wi-Fi for other reasons, you need to know that there are certain apparatus you are going to need. These are-
USB Adapter
Router
Access Points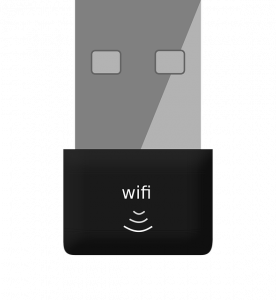 The functions of USB adapter is quite different that of a router. It is attached to the USB-port of your laptop or computer, and you can connect a USB-port device to a not USB-port one. USB or Universal Serial Bus has come up with the latest version, USB3.0. The transmission rate of this advanced device is to speed up the transmission rate up to 5.0GBps.
Do you know what the function of a router is?
Basically, thewireless router is found in WLAN, and it is needed to point out the destination point or network area where the packet is forwarded.
In IT, packet means a unit of data that is transported between the port and origin of theinternet. The device can also be used as ahardware
It also needed to protect your device from any malware. If you don't want to expose your IP address while during your online presence, you need a router.
You can think the access point as the base station; it is the LAN with Ethernet cable. Its function is to receive and send data between the wired network interface and WLAN. To support the best Wi-Fi communication, theaccess point is the main key.
The Top Wireless Technologies
Today, the best wireless technologies those are ruling the market, are mainly, Bluetooth with all its different aspects, Wi-Fi technology, ZigBee, NFC, RFID, etc. If you want to share data and information within short span area, Bluetooth is the thing you need. It can transfer data from your mobile phone, computer, laptop, etc.
Thus, you see how theadvancement of wireless technology helps IT to grow better and faster. With coming advancement, it can be expected that there will be more prosperity.